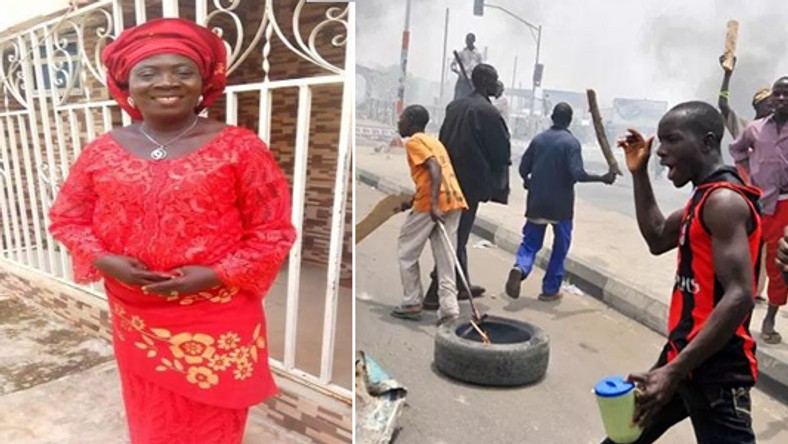 Suspected thugs set ablaze the woman leader of Wada Aro campaign Council, Ochadamu ward, Salome Abuh alive in her home.
However, the incident occurred on Monday, November 17.
Moreover, Abuh is also the woman leader for the campaign organization of the People's Democratic Party (PDP)
Meanwhile, she was behind the campaign of the PDP candidate, Musa Wada in the just concluded governorship election in the state.
In brief, the suspected thugs arrived at Abuh's home around 2pm and blocked every exit from the house.
They thereafter sprayed the building with petrol and set it ablaze as the villagers watch from afar with fear.
The thugs waited, shooting and watching with relish while Abuh cried from the fire until her voice died out.
"They left when the entire house had been burnt to ashes with Abuh in it".
The Spokesperson for the Kogi State Police Command, William Aya confirmed the incident.
According to Aya, the incident occurred because of a misunderstanding between a member of the APC and a member of the PDP.
Awolu Zekeri of APC and Gowon Simeon of PDP got involved in a fight and Gowon of PDP stabbed Zekeri with a knife.
Unfortunately, Zekeri died on his way to the hospital.
Consequently, angry youths from the area mobilized to the house of Simeon Abuh of the same address, who is an uncle to the suspect.
They set the house ablaze with the sixty-year-old Salome Abuh in it and the other three houses.
Her corpse has been moved to the University Teaching Hospital Mortuary, Anyangba for autopsy.