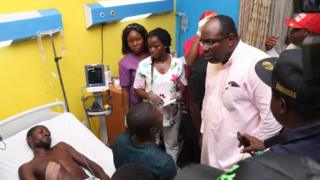 On Wednesday, November 13, members of the All Progressive Party (APC) attacked some members of the People's Democratic Party (PDP).
However, the PDP members were allegedly attacked while going to campaign at Koko square in Nembe Bayelsa State.
Meanwhile, the APC members said the PDP members previously attacked them on their way to their party rally.
APC earlier held a party rally at Igbogene town in Yenago LGA of the state
Moreover, the OB van driver of Radio Bayelsa, Simon Onu lost his life in the attack.
Because of the upcoming Saturday election, violent clashes among suspected political thugs are on the increase.
Bayelsa State is traditionally a People's Democratic Party stronghold.
Hence, both PDP and APC are always at the frontrunners in the Bayelsa election.