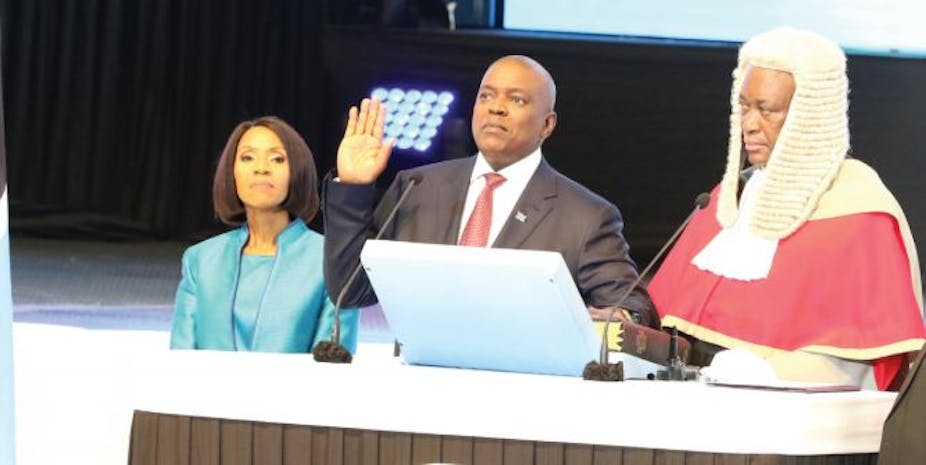 Dr. Mokgweetsi Masisi has been sworn in as the president of Botswana.
Moreover, Masisi of the ruling Botswana Democratic Party (BDP) emerged victorious in last week's general election.
However, he took his oath to serve his five-year substantive first term in office accompanied by his wife Neo.
Note that, the ceremony took place in the parliament in the capital of Gaborone.
Former, President Festus Mogae, Zambian President Edgar Lungu, and Zimbabwe's Emmerson Mnangagwa, attended the ceremony.
In addition, Masisi who will lead Botswana for five more years, hence, pledges to uphold the rule of law and fight corruption.
Whereas, Masisi expresses his determination to improve the lives of Batswana "Our citizens are yearning for the social and economic transformation of their country".
Masisi further urged citizens to unite and fight the countless challenges the country is facing.