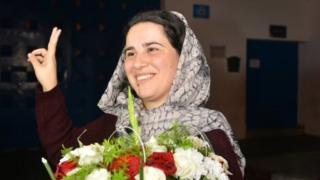 Morocco's King Mohammed VI has pardoned a Hajar Raissouni, a journalist sentenced to a year in prison in September.
However, the Moroccan government sentenced Raissouni to jail for premarital sex and abortion.
Moreover, the judge jailed her alongside her fiancé, a doctor, and two of his colleagues.
Premarital sex and abortion are illegal in Morocco, a mostly orthodox Muslim country.
Nevertheless, the twenty-eight-year-old Raissouni denied the allegations against her, claiming that the government targeted her for her work.
Whereas, the doctors also confirmed that Raissouni came to receive treatment for a blood clot.
Raissouni and her fiancé told the court that they had been married in a religious ceremony but not legally.
Note that Raissouni works for Akhbar-al-Youm, an independent newspaper that is critical of the Moroccan government.
Meanwhile, the king's intervention is an act of compassion and mercy for a couple who is planning to establish a family legally.
An activist group, the Moroccan Association for Abortion Rights claimed that 600 to 800 abortions take place illegally each day in Morocco.