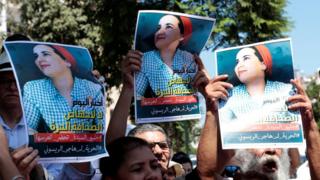 A Moroccan journalist, Hajar Raissouni has been sentenced to one year in prison on charges of illegal abortion and premarital sex.
However, the government accused Raissouni of undergoing an illegal abortion after becoming pregnant while single.
The twenty-eight-year-old Journalist was jailed since August 31, after denying the allegation.
Moreover, she claimed she was married to her Sudanese fiancé Prof. Rifaat al-Amin under Islamic law.
Meanwhile, the fiance also received a one-year jail term.
Dr. Mohammed Jamal Belkeziz accused of terminating the pregnancy received two years jail term.
Furthermore, the government suspended him from practicing for two years upon release.
Additionally, two medical staff arrested with Belkeziz claimed they perform an emergency procedure on her to remove a blood clot.
The Moroccan authorities arrested the jounalist outside a clinic in Ramat along with her fiance on August 31, thus, forced to go through a medical examination.
Subsequently, the Journalist described the charges as fabricated and maintained that she never had an abortion.
The Moroccan authorities targeted Raissouni for her work with the Independent Moroccan Outlet Akhbar al-Yaoum.
As a journalist, she has won praise for her coverage of unrest in the country.
Although, abortions are illegal in Morocco, her arrest sparked a wave of pro-abortion protests across the country.
Many see her arrest as a serious blow to the progress of women's rights in Morocco.