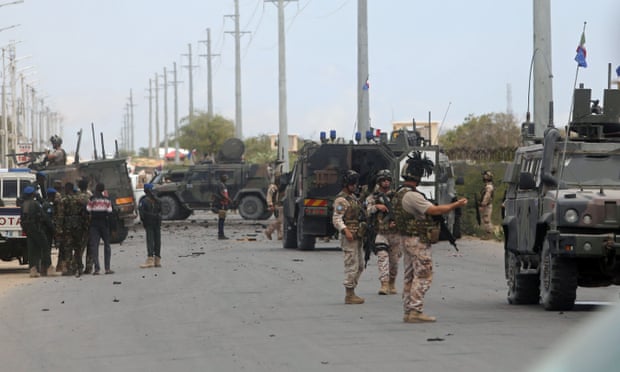 On Monday, September 30, Jihadist in Somalia carried out two separate attacks in Somalia.
Moreover, the Jihadist attacked a United State Military base in the Southern Lower Shabelle Region of the country.
Two cars packed with explosives were driven towards the Balegdole Airbase before being denotated at its gate.
However, the Jihadist and the Military, exchanged gunfire as the Jihadist tried to breach the base.
Similarly, In a second attack, they targeted a European peacekeeping envoy from Italy in the capital of Mogadishu.
The Jihadist hit the convoy with an explosive, thus, no casualty recorded.
The Al-Shabab, Somalia's Al-Qaeda-linked insurgent group claimed responsibility for the attacks.
" After breaching the perimeters of the heavily fortified base, the Mujahideen (holy warriors) stormed the military complex, engaging the crusaders in an intense firefight". Said Al-Shabab.
In addition, the United States Ambassador to Somalia Office confirmed the attack but denied that entry was made into the airbase.
The United States commends the Somali security forces for repelling the attack against the Somali National Army Base.
The United States Ambassador's statement also confirmed that there were no injuries in either attack.