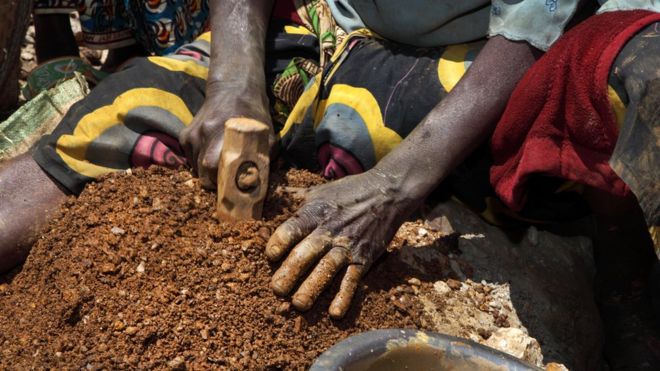 On Wednesday, October 2, Illegal gold mine collapses in the Eastern Democratic Republic of the Congo, killing twenty-one people.
However, the Minister of National solidarity and Human Action, Steve Mbikayi confirmed the incident.
Moreover, the accident happened at Kampen, 180 kilometers (110 miles) south of the town of Kindu.
In fact, Mbikayi added that three people also sustained serious injuries.
In brief, a civic society campaigner, Justin Kyanga said, twenty-one bodies have been recovered.
Meanwhile, Kyanga also said that the accident happened at around 2 pm when people were working at the site.
Accidents are common in Dr. Congo's informal mining sector, especially in gold where safety is poor and risk-taking is high.
Recall that in June, More than forty illegal miners died at a copper concession in Kolwesi Southeastern DRC.