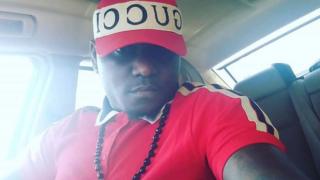 The Federal Bureau of Investigation (FBI) has arrested a man from New Jersey for defrauding more than thirty women of $2.1 million.
According to Federal prosecutors, he allegedly would 'woo" his victims online and then convince them to send money to him under the promise that he will send them "gold bars" from the middle east.
He was arrested on Wednesday, September 4 on one count of conspiracy to wire fraud charges.
The 35-year-old Rubbin Sarpong claimed to be a US Soldier in Syria who had been awarded gold bars by the military.
Moreover, the prosecutors said he told his victims their money would be returned once the bars arrived in the US.
The prosecutors, however, are using his social media post where he bragged about his wealth, holding wads of cash against him.
Meanwhile, a court document revealed that one of his alleged victims killed herself after transferring more than $90,000 to him.
Sapong uses websites match.com, Plenty of Fish to deceive more than thirty women into sending him money.
Apparently, Rubbin Sarpon has been doing this since January 2016.
A number of his alleged co-conspirators stationed in Ghana created fake profiles and told women they were military personnel.